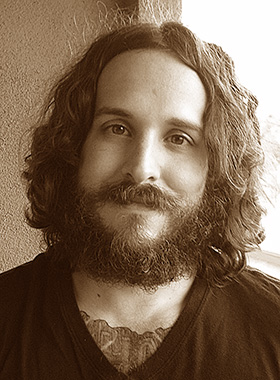 Aubrey Sitterson
Writer
WATCH AUBREY'S VIDEO INTERVIEW »
After editing hit titles like The Walking Dead, Kick-Ass, Punisher War Journal and Ghost Rider, Aubrey Sitterson took the plunge into actually writing his own comics. Since then, he has seen his work published by industry leaders including Marvel, DC, Image, Viz and Oni Press. Now, with Worth, Arcana Comics is added to that list. When he's not writing comics, you can catch Aubrey talking about comics, professional wrestling, heavy metal and cats on
Twitter
and his
website
.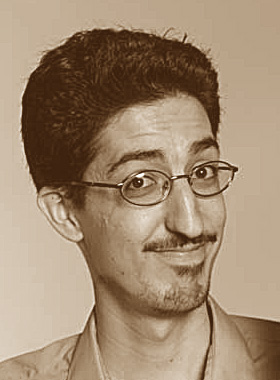 Chris Moreno
Artist
WATCH CHRIS'S VIDEO INTERVIEW »
Chris Moreno is a comics, concept, and storyboard artist, and the creator of the comic
Zombie Dickheads
. His work has appeared in Disney's Toy Story for BOOM! Studios, The Minions of Ka from Arcana, and Paul Jenkins' Sidekick from Image Comics. His creator-owned character, Sanz Pantz: Ninja Platypus appears in the Popgun anthologies from Image. His other comics credits include Motel Hell, World War Hulk: Frontline, Dracula vs. King Arthur, Monkey in a Wagon vs. Lemur on a Big Wheel, and Zenescope's Grimm Fairy Tales. His art has been seen in role-playing games for companies like Kenzer & Co., on their Hackmaster game and Knights of the Dinner Table Magazine, and Tony DiGerolamo's Complete Mafia for d20 from Living Room Games. His entertainment work includes storyboards for commercials and video games, including 2K Games' Mafia II and The Darkness 2, production art for TV shows like Disney XD's hit show Pair of Kings, and, most recently, he's the art director for the new Xiaolin Chronicles cartoon. More of his art can be seen at
chrismoreno.org
,
deviantART
, and his webcomic:
Dysfunctianimals
.